Free Consultation with Los Angeles DUI Attorney
If you are suspected of driving while under the influence of alcohol or drugs you can face large fines and penalties, driving license suspension and revocation, jail time and other harsh punishment that can affect your reputation or sometimes even affect the rest of your life.
Many consider drunk driving to be a very serious and a very technical crime and it is a very dangerous idea to represent yourself in a DUI prosecution.  The best thing you can do when being arrested for DUI is to call a top-rated Los Angeles DUI attorney for a free consultation.  Having a knowledgeable attorney can be crucial for your case.
Contact Los Angeles DUI Attorney anytime for a free consultation with this form. 
Los Angeles DUI Attorney, Alex Andryuschenko, knows the complexity of the legal system, has the experience to handle any drunk driving related case and can document successfully defending hundreds of seemingly indefensible criminal cases.  He also is known to successfully litigate DMV prosecution that often accompanies a DUI arrest. We will help to solve in your favor the problems as follows:
No matter your situation, talking to a DUI lawyer will help your case. Contact Los Angeles DUI Attorney today, we will fight your case and get the best outcome, possibly saving your license and minimize the penalties.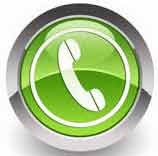 (818) 921 7744  Call anytime to get a free consultation with Los Angeles DUI Attorney DIRECTLY.