In this article DUI Defense Lawyer discusses Probable Cause for DUI Arrest. Click on the links below to go directly to your topic of interest.
What is Probable Cause
Probable cause is the adequate reason founded on recognized facts to think a crime has been perpetrated or that specific property is related to a crime. It needs to exist for a police officer to make a warrantless arrest, a warrantless search, or confiscate property in the belief the things were proof a crime. Theoretically, probable cause must exist before arrest, search or seizure.
To ascertain probable cause, police officers need to be able to identify factual situations resulting in them believing that a suspect perpetrated a crime
Probable Cause to Pull You Over
To pull over a driver for DUI, a law enforcement or California Highway Patrol (CHP) officer needs to have "reasonable suspicion" that a crime is or was occurring. This is somewhat identical to "probable cause". U.S. Constitution's Fourth Amendment forbids unwarranted searches and seizures. This indicates that an officer cannot just stop your car for no reason. Rather, he or she needs to be able to identify certain facts that caused him or her to supposed that a crime, including DUI, was occurring.
This does not indicate that the officer needs to suppose that the driver is DUI. Any possible traffic violation—like speeding or a broken taillight—is sufficient. Since the officer can express some reason for instigate a traffic stop, probable cause/reasonable suspicion is normally met at this level.
Probable Cause for DUI Arrest
In addition, police officers require reasonable suspicion to start a DUI investigation following a traffic stop. The officer will keep you in custody for an investigation if, after stopping you, he or she thinks you might be culpable of driving under the influence. An investigation normally includes:
Questions about whether, the location, and the amount you have been consuming;
Some field sobriety tests (FST); and/or
A preliminary alcohol screening (PAS) test with a handheld breathalyzer.
With every step of the DUI investigation—namely, the stop, then the detention/investigation, and then the arrest—comes a more elevated criterion for probable cause/reasonable suspicion. Thus, while it might be legitimately simple for an officer to meet the reasonable suspicion criterion to stop your car, the level of proof needed to keep you in custody and investigate you is more elevated. For an officer to legitimately keep you in custody and investigate you for DUI, there needs to be some detailed articulable information that would result in a reasonable officer suspecting that you are violating California DUI laws.
An officer needs to have probable cause to make a DUI arrest. The criterion needed for an arrest is more elevated than for a traffic stop or an investigation. This indicates that the officer needs to be able to express precisely why he or she thinks you needed to be arrested for DUI. A guess or plain supposition will not be sufficient. Since an arrest is such a total invasion of your personal privacy, it calls for the most elevated level of personal protection available. This is the reason an arresting officer needs to be able to express the precise information that resulted in him or her believing you must be arrested for DUI—for instance, failing an FST, or noticeable indications of intoxication.
Even though the officer will not essentially disclose this information with you when you are arrested, they ought to be included in the police report. More notably, the officer needs to be able to persuade the court that his or her actions were legal and sensible under the "probable cause" criterion.
Difference Between Probable Cause and Reasonable Suspicion
Probable cause is the reasonable certainty, maintained by information and situations, that a crime has been, is being, or will be perpetrated. Reasonable suspicion is a sensible supposition that a crime has been, is being, or will be perpetrated. It is a sensible certainty based on information or situations and is notified by the training and experience of a law enforcement officer. Reasonable suspicion is viewed as more than a supposition or instinct but less than probable cause.
The distinction between the two words is that probable cause indicates there is actual evidence of crime while reasonable suspicion is susceptible to extensive clarification. Reasonable suspicion specifies that it seems that a crime has been perpetrated. The expression is frequently utilized to validate investigation into dubious conduct when a crime might have been perpetrated.
What Can I Do If I Was Stopped or Arrested for DUI Without Probable Cause?
If your California DUI defense lawyer supposes that the officer did not have probable cause throughout the stages mentioned, he or she will probably move to suppress any unlawfully acquired evidence by means of a PC 1538.5 motion to suppress. A motion to suppress is founded on a lawful standard that is often reaches an analysis known as the "fruit of the poisonous tree". It indicates that any evidence gotten because of an unlawful procedure—a traffic stop, a DUI investigation or arrest—will be suppressed. When a judge suppresses evidence, it can not be used against you and will many time cause a dismissal because the prosecutor will not be able to proceed with a prosecution without evidence of the crime.
A PC 1538.5 motion to suppress will result in a hearing that is called a "suppression, probable cause, or PC 1538.5 hearing." If your California DUI defense lawyer can persuade the judge at this hearing probable cause did not exist either the stop, investigation/detention, or arrest, your DUI charges can be dismissed or reduced to another charge.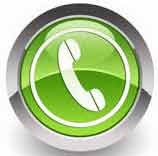 If you have any questions about your case, call Drunk Driving Defense Attorney directly. You will get a FREE DUI case review!
1
YOU MAY ALSO BE INTERESTED IN: