This article discusses SEARCH AND SEIZURE LAWS.  Click on the links below to go directly to your topic of interest.
SEARCH AND SEIZURE DEFINITION
Search and seizure motion is one of very important element of defending a criminal case in Los Angeles Superior Court.  In California, the federal Search and Seizure law is codified in Penal Code Sections 1538.5 at al.
In People v. Williams (20 Cal 4th 119), all 7 justices of the Supreme Court agreed that a defendant needs to have some level of specificity in his motion to give notice to the prosecutor of the sort of evidence prosecutor needs to produce.  But the Supremes did not require much: only that the defense raises the prima facie case that the search or seizure was warrantless.  Once the Defense raises the issue, the People have to present evidence of a justification for warrantless search or seizure, usually relying on the exception to the warrant requirement.  The defense can then argue inapplicability of the exception to the warrant requirement or respond with specific objections.  In other words, as long as the defense argued an issue orally or in the pleadings, the issue is preserved for an appeal. Here are several points from case law in no particular order.
SEARCH AND SEIZURE CASES
1. In Williams the Supreme Court unanimously reversed the Court of Appeals holding which denied the appeal from trial's court denial of PC 1538.5 motion.  (Williams plead guilty after search and seizure motion was denied for a plea bargain offer of 6 years but specifically preserved his rights for an appeal.)  Williams holding also settled a dispute arising out of Wilder v. Manning that argued cases not in conflict with each other and overturning several cases (including Britton), that tried to extend Manning and differentiate it from Wilder by arguing that defense needs to raise specific issues in their pleadings.
2. In Williams the Sheriff's Department stopped a pick up truck that was under a surveillance for narcotics involvement.  The basis for the stop was a pre-textual because despite observing a vehicle code violation, the deputy who initiated the traffic stop called for a back up prior to what looked like a minor vehicle code violation (calling for back up 15 minutes prior to observing the truck making a right hand turn).  The driver produced California Identification Card instead of a Driver's License, which was expired.  The investigators decided to tow the truck (per CHP policy when drivers do not have valid California Driver's License); but, during or prior to towing, conducted an inventory search of the truck and found several packages containing methamphetamines.  The court emphasized that the inventory search was stopped once the drugs were found – indicating it to be a ruse for "rummaging for evidence".  
Every time an inventory search is used to find incriminating evidence, you need to contact a search and seizure law specialist who would attack people's probable cause.   Stopping the inventory after finding contraband or failure to inventory miscellaneous items in inventory search of the vehicle is a red flag that the inventory search is just a pretex to look for evidence.
What was notable in Williams is that the search was pretext because back up was called even though it was very mundane VC violation and also because the search defective per Wells who requires a law enforcement procedure for inventory search. Lastly, the inventory was stopped once the drugs were found.
4. Here is a famous quote: "The point of the 4th amendment, which is often not grasped by zealous officers, is not that it denied law enforcement the support of the usual inferences which reasonable people can draw from evidence.  Its protection consists in requiring that those inferences be drawn by a neutral and detached magistrate instead of being judges by the officer engaged in the often competitive enterprise of ferreting out crime…"Johnson v. U. S12948 333 U.S. 10. 
5. In Wellscase – because there was no procedure for opening closed suitcases/containers in the trunk of a car – the evidence must be suppressed.   "inventory search can not be a ruse for general rummaging in order to discover incriminating evidence".
The issue raised: does failure to raise an issue during the search and seizure motion bars the defense from raising it on appeal?  Defense of search and seizure motion dealt mainly with legality of the stop and only swiftly mentioned inventory searches rule 4A violation – lack of protocol.  So, was the defense motion sufficiently specific?
The rule: 1538.5 states that warrantless unreasonable searches are illegal – thus defense must (1) state that there was no warrant and (2) state why the search was unreasonable (that is what exception does not apply!).  But because of efficiency, the court will not require defendants file motions disproving every exception to the warrant requirement.
The court held that if the issue was not objected or discussed or otherwise brought to light in the trial court but was only brought up first time on appeal, the defendant is bared to raise it at that point.  But as long as defendant in his moving papers, or the court during argument (as in Manning), the specificity requirement is met.
Thus, often the appropriate strategy from the defense point is to file a barebone Wilder's motion and after People rest argue in closing all conceivable 4th Amendment Issues.  As always, for fact specific analysis of your case, please contact our office to discuss your Los Angeles DUI or Los Angeles criminal case with top Los Angeles drunk driving attorney.
UNREASONABLE SEARCHES AND SEIZURES
The 4th Amendment to the U.S. Constitution protects against government intrusion by prohibiting "unreasonable searches and seizures".  It applies to detentions and arrests which are considered "seizure".  Through "search" clause, it applies not only to actual searches, but also to intrusions into human body, such as a forced blood-draw to obtain level of alcohol or drugs in one's body.  But the law on this topic is extremely complex with many different exceptions and interpretations.
First step in the analysis is to see whether there is a probable cause.  If there is no probable cause, the case gets usually thrown out. If there is probable cause, then a search warrant must be obtained unless an exception to the warrant requirement applies.  The burden is on state, so, once the defendant alleges a violation of the 4th Amendment by filing a written motion, the People have to produce evidence that the state complied with the requirement.
For instance, if an officer detains a driver after merely smelling alcohol, it creates a potential be a "search and seizure" issue where officer has to testify to his training and experience "identifying and detecting the smell of alcohol".  Often, one agency detains a driver and then calls CHP, which are known for extensive DUI training.  CHP completes the DUI investigation and arrests the driver.  Since the original "detaining" officer did not conduct DUI investigation, perhaps he does not have sufficient experience and an illegal search and seizure occurred.   An search and seizure argument thus arises that since the detaining officer called another agency to conduct a DUI investigation, he does not have the necessary training and experience and thus he "seized" the defendant illegally.

ILLEGAL SEARCH AND SEIZURE
Many DUI cases involve Illegal search and seizure.  For example a blood can be drawn with Illegal search and seizure.  Until recently, often the prosecutors and police relied on cases like People v. Trotman (262 Cal. Rptr. 640) to justify Illegal search and seizure including forcible blood draws in DUI prosecutions.  In that case, Gary Trotman caused a head-on collision on Sierra Highway in Antelope Valley killing one man.  After the collision, he was taken to a hospital where, while he was readied for an emergency surgery, he had his blood drawn by a nurse under instruction by  a police officer and without his consent.  This was an example of warrantless DUI search that Los Angeles DUI lawyers are trained to fight.  A blood results obtained this way can be used to prosecuted you in Los Angeles DUI case.
In Trotman case, his DUI attorney tried to suppress the results of the blood-alcohol test analysis based on the 4th amendment argument that prevents police  against "illegal search and seizure".  After his defense attorney lost the search and seizure motion, Trotman pleaded guilty but appealed the loss of the search and seizure motion.   In his appeal, Trotman's DUI attorney relied on 1972 decision by California Supreme Court of People v. Superior Court (Hawkins) (6 Cal.3d 757) – where Illegal search and seizure of blood was suppressed in very similar circumstances.  Trotman's Court of Appeals declined to follow Hawkins' decision because they believed that it falls within an exigency exception to the warrant requirement.  The court provided 4 reasons why warrantless DUI search was ok in Trotman's case.  First,  the passage of time that would eliminate alcohol was a reason court permitted Illegal search and seizure.  Second, unless the blood would be drawn right away, the defendant (who was being ready for surgery) would not be available during a period of time and the blood alcohol would dissipate.  Third, the intrusion was minimal.  Forth, the test was performed pursuant to accepted hospital procedure.
But, recently, Trotman case became less relevant.  A McNeely decision by the Supreme Court clarified Schmerber, and in the process overturned Trotman and any other California decision that interpreted Schemrber as permitting Illegal search and seizure permitting blood draw merely because the blood alcohol level dissipates over time.
SEARCH AND SEIZURE OF VEHICLES
Often a traffic stop will result in a search of a vehicle.  When that happens, not only the driver can be arrested for driving offense (such as Driving Under the Influence or Driving without (or with a suspended license), but also, a search of the vehicle can result in contraband being found – causing either the driver to be charged with an additional offense or causing a passenger to be charged with possession of the contraband.  During such traffic stop, the police officer have to articulate a reason for suspecting presence of contraband or weapons (in other words – it can not be a hunch).
In such a case, he can search  the vehicle based on the exception to the requirement of obtaining a warrant.  This exception is conveniently called the "automobile exception" to the warrant requirement and is based on several high profile cases from the United States Supreme Court (Maryland v. Dyson, United States v. Ross etc.).  The exception to the warrant requirement is based on perception of lower expectation of privacy in the automobiles and perceived mobility of vehicles – ( which allows hypothetical removal of contraband).   Officers are even permitted to search some containers found in the car (e.g. bags or purses) even when it is clearly does not belong to the owner, as long as there is probable cause and as long as the comply with other requirements.
Specialist in our Los Angeles drunk driving attorney's office may use a search and seizure motion to demand a dismissal of your case by either convincing the prosecutor or by arguing to the judge that a violation of the 4th Amendment of the U.S. Constitution requires a dismissal of all charges.
If a similar situation arises in your case and you are faced with a DUI prosecution in Los Angeles, call Los Angeles DUI attorneys who can help you defend against a police intrusion in a DUI case. Los Angeles DUI attorney has reputation for aggressive representation that gets things done.  We provide quality representation at affordable price.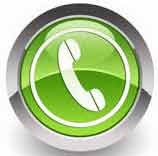 Call us at  (818) 921 7744 to get one of best DUI attorneys in Los Angeles on your side.
YOU ALSO MAYBE INTERESTED: