Vehicle Code 23136 …it is unlawful for a person under the age of 21 years who has a blood-alcohol concentration of 0.01 percent or greater, as measured by a preliminary alcohol screening test or other chemical test, to drive a vehicle…
Description of  CVC 23136
A Vehicle Code 23136 accusation is appropriate to anybody below the age of twenty-one who drives with a blood alcohol concentration (BAC) of at least 0.01% is recognized as California's "zero tolerance" law for underage DUI and can lead to your driver's license being suspended for one year by the California DMV.
California's zero tolerance law for minor DUI is relevant to alcohol from any source—not only alcoholic drinks. Even medicines consisting of alcohol can make you liable under a VC 23136 violation. Under Vehicle Code 23136, BAC can determined by a preliminary alcohol screening (PAS) device. A PAS test is a roadside test given using a portable breathalyzer. It take a sample of breath and tried to measure quantity of alcohol in your blood. The PAS devices can be very inaccurate, if you are accused of driving with an alcohol in your blood please contact attorney right away to avoid a suspension or to help you defend the charge.
License Suspension
Violation of Vehicle Code 23136 is not a crime, but a civil offense. The solitary penalty for breaching California's "zero tolerance" minor DUI law is suspension or cancellation of your driver's license by the DMV. This is recognized as an administrative "per se" (APS) suspension. If you do not have a license yet when you violate the law, an APS violation like zero tolerance minor DUI, if proven, will delay your ability to get a driver's license by for one year.
When you are cited for breaching VC 23136, the officer will confiscate your license, if you have one, and forward it to the DMV. You will then be given a temporary license. The temporary license is valid for thirty days. When the thirty-day period ends, your license suspension or cancellation will go into effect if, within ten days of your citation, you do not ask for a DMV hearing to dispute the suspension. In addition, you can ask for a DMV hearing if the officer served you with paperwork to initiate your license suspension for a refusal to take a PAS or chemical test. This is why it is extremely important to contact an attorney right away. This will help you defend your license and possibly avoid a long suspension.
Refusal of Breath Test
A refusal to submit to a chemical test can be explicit—namely you clearly inform the officer you are refusing to submit to the chemical test. But, the refusal can also be implicit—for instance, you stay quiet when asked if you consent to the breath test. In addition, the officer can deem a unsuccessful test attempt as a refusal when you failed to complete a test after you consented to do it. For example, the officer might decide that you are not breathing hard enough into the breathalyzer and this is the reason he is not getting any reading.
If the DMV proves that you refuse to take the breath test , in California you can have your license suspended for one year. You could face also a two-year license suspension if the DMV proves that you  refused the chemical test within 10 years of another refusal, or a reckless-driving or DUI conviction. If the DMV proves that you refused a chemical test for the third time within ten year or refused for the first time but have had over one reckless-driving or DUI conviction within a decade, the penalty increases to a three-year license revocation. The refusal can not be proven unless you were validly informed of the consequences of the refusal.   As part of the case, the police officer have to testify that he read an admonition, informing you of the consequences of the refusal to submit to a chemical test. In addition to the DMV prosecution, the police can also submit a criminal case to the prosecutor. If the prosecutor files a criminal case, you will have to defend in criminal court or in juvenile court and if found guilty you can be punished by the court with additional punishment. The fine for refusal to take tests, under Vehicle Code 14905 is $125 but the fines are often run into thousands because of additional statutory penalty enhancements.
Driving Record, Points and Collateral Consequences
If you are a minor, the penalties for a traffic infraction can be harsh. A violation of CVC 23136, a zero tolerance alcohol related driving has no point, but as discussed above, a minor will receive a one-year license suspension if the DMV is able to prove the driving over the .01 limit.
An underage .01 DUI will stay on your record, and you might be required to report it on college or job applications. For that reason it is extremely important to choose a right attorney to defend your case. Some employers or school will take a very hard position against you if you fail to report any violation of the law including a .01 or other DUI violations or conviction The consequences of such violation can result in initiation of expulsion proceedings which can be used to terminate your admission to the school. You can also be fired from our job for many violations of law including .01 underage DUI. Disclosing a conviction might not necessarily prevent you from being admitted to school or being hired on a job. In addition, some colleges will not approve scholarships after a DUI conviction. It is important to contact an attorney after an arrest to discuss your options.
Lastly, some jobs require a special license or certification that you might not be eligible for if you have even a minor DUI on your record. No matter what happens, having to report a DUI on an application can be an awkward at best or restricting matter that you would confront for the remainder of your life.
What is Hardship Restriction?
Under Vehicle Code 13353.8 when an order suspending your driving privilege is issued because of a violation of Vehicle Code 23136 (a), the department might lift restrictions on an individual's driving privilege based on a presentation of a "critical need to drive." This is relevant if within a decade of the present violation of Vehicle Code 23136, the driver has no other significant record such as have previous APS action or conviction and has not been suspended or cancelled for refusing to take a PAS or other chemical test.
"Critical need to drive" indicates that the conditions that are needed to be presented to issue a junior permit under Vehicle Code 12513. Kinds of restrictions permitted might be:
To and from school or work
For family illness
For family enterprise and/or business
Do not levy the restriction before the thirty-first day after the effective date of the suspension
An application for Critical Need Restriction, DS 694, must be finished and presented to the Driver Safety Actions Unit in headquarters. If it is approved, you must pay a reissue fee of one-hundred dollars and submit a California Insurance Proof Certificate, SR 22. Once it is received, restriction and comment specifying the suspension may be lifted and you can get a license to driver under the critical need application.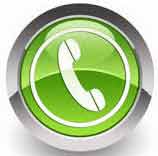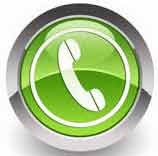 (818) 921 7744  Contact a DUI attorney right away to get free advice.